BLT recently hosted our most exciting and ambitious event yet: the BLT 2023 Southeast Adaptive Computing Summit.
This in-person conference discussed emerging technologies and solutions across the landscape of FGPAs and system-on-chip (SoCs) technologies and tools, including cutting-edge applications for RFSoCs and Versal Adaptive SoCs (previously known as Versal ACAPs). We were joined by AMD Xilinx factory team members to present some of the newest AMD technologies.
Of course, what makes an event like this a success is the people involved. So, to guarantee more design engineers could attend, the BLT Adaptive Computing Summit wasn't just one event—it was actually four day-long gatherings, spread out across the Mid-Atlantic and Southeast regions over five weeks.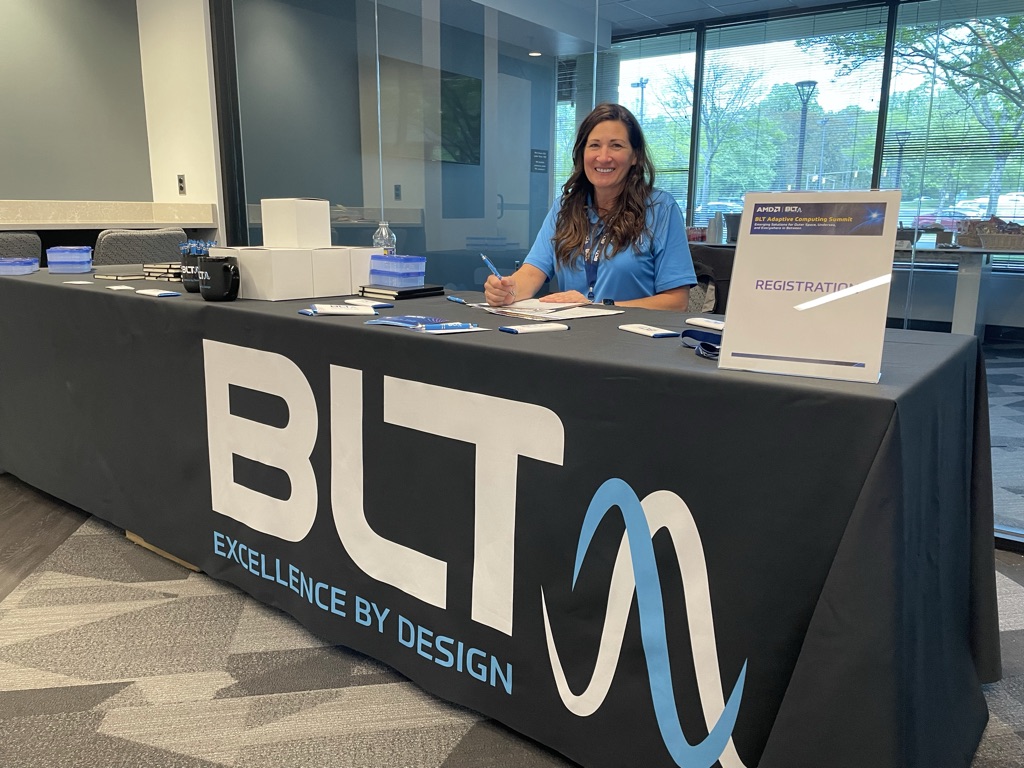 Coming Together
Like many industries, in-person training and events halted for us during the pandemic. One of the highlights of the BLT Adaptive Computing Summit was the chance to interact in person again—the best in digital design getting together to make the industry even better.
 As you might expect, our engineering design team came out in force to represent BLT and offer our expertise and techniques. Two of BLT's engineering managers, and experts in their respective fields, presented, along with other BLT engineers. BLT's president, Ed McCauley—one of the original Xilinx Field Application Engineers—attended all four events as well. But it was a team event with everyone involved, even if they didn't attend or present. The entirety of the BLT engineering team worked together to produce the content presented, bringing their individual expertise into the talks.
We also invited the AMD Adaptive and Embedded Computing Group (formerly Xilinx) to attend the Summit, and their strong presence was a highlight of all four days. Not only were a substantial number of FAEs and TSEs present, but AMD also sent team members directly from the AMD Xilinx factory to present – 7 in all. That meant attendees got training and technical insights right from the source—the most in-depth and up-to-date SoC, Versal, ad FPGA instruction possible. Avnet, the prime distributor of AMD Xilinx devices, showed up in force as well.
One Summit, Four Amazing Events
BLT has been the exclusive in-person trainer for AMD Xilinx technology in the Mid-Atlantic for over a decade, and across the entire Southeast since summer of 2022. (Read about our expansion on Yahoo!) That experience is what inspired us to hold four events, rather than just one. 
By splitting up the Summit, we were able to deliver fresh insights directly to the engineering communities where today's most compelling work is being done. We were also able to adjust our closing Engineering Roundtables at the end of each day to spotlight that audience's special interests.
The Columbia, Maryland, event

took place at BLT's headquarters. The event was a packed house, as we were joined by engineers and managers from across the federal government and major corporations in Aerospace and Defense located throughout Maryland, D.C., and Virginia.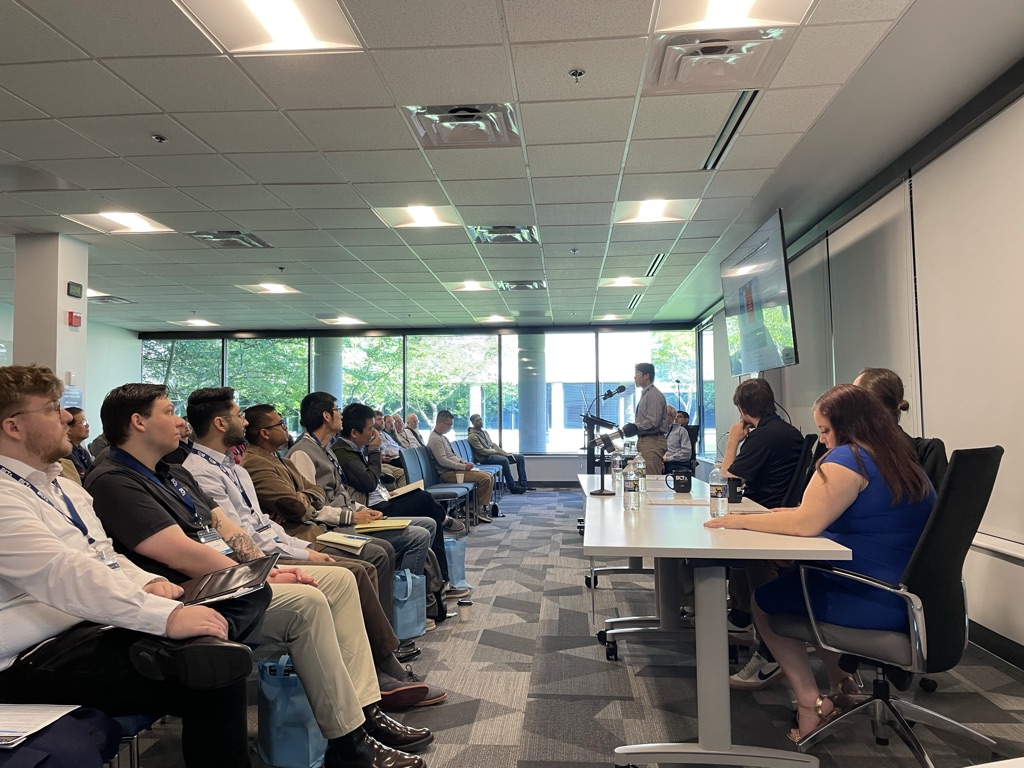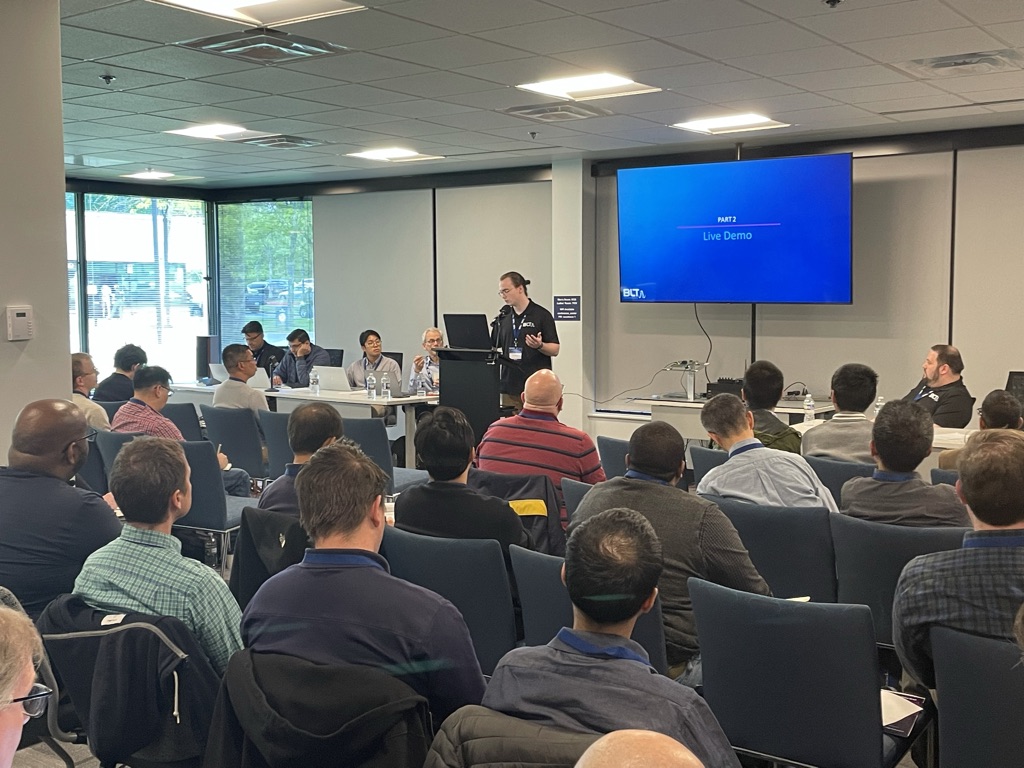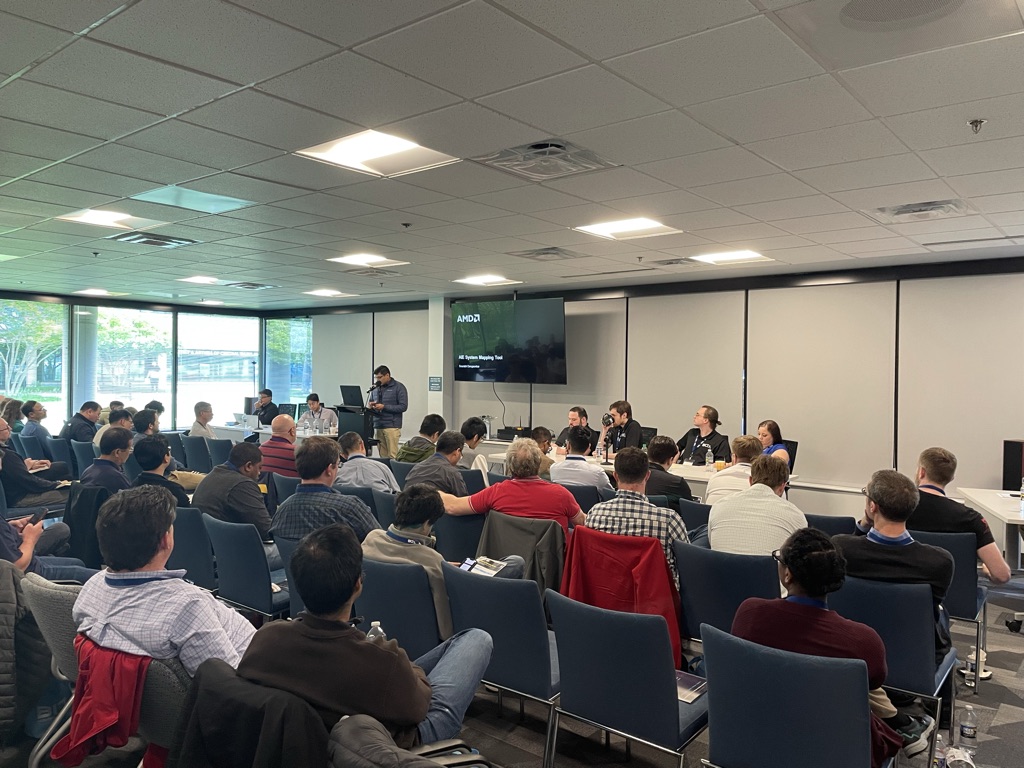 Melbourne, Florida

is just south of Cape Canaveral. We met with representatives from the space, aerospace, and defense communities (there's a reason they call this region the Space Coast) at the Hilton Melbourne, not far from our Florida office.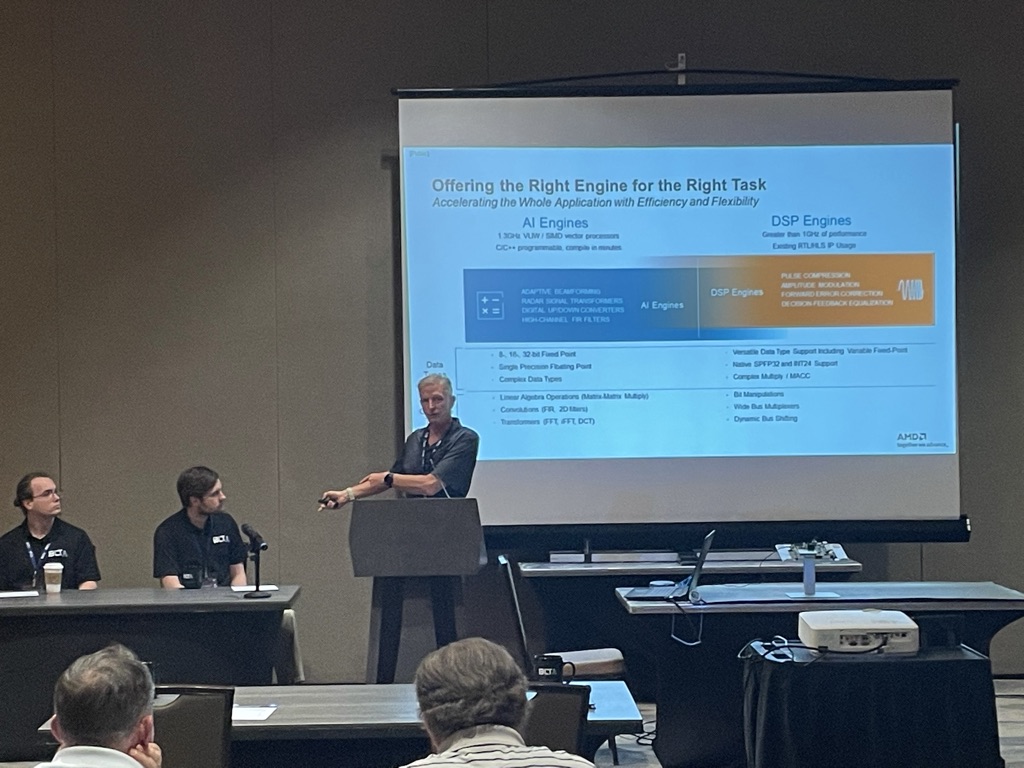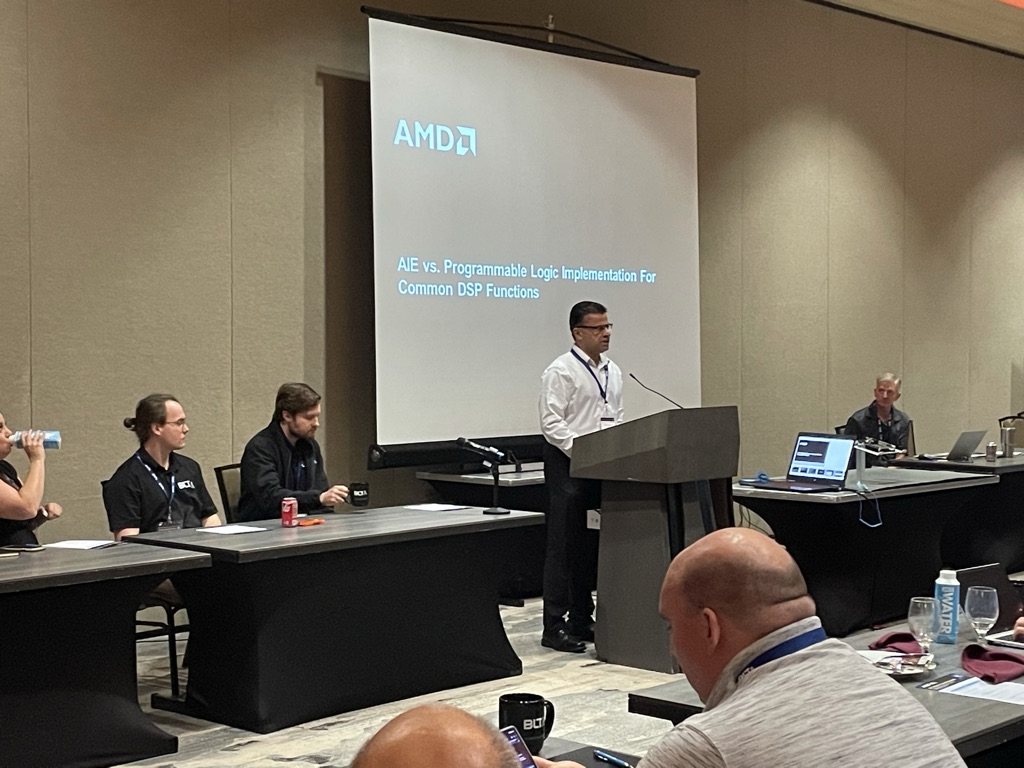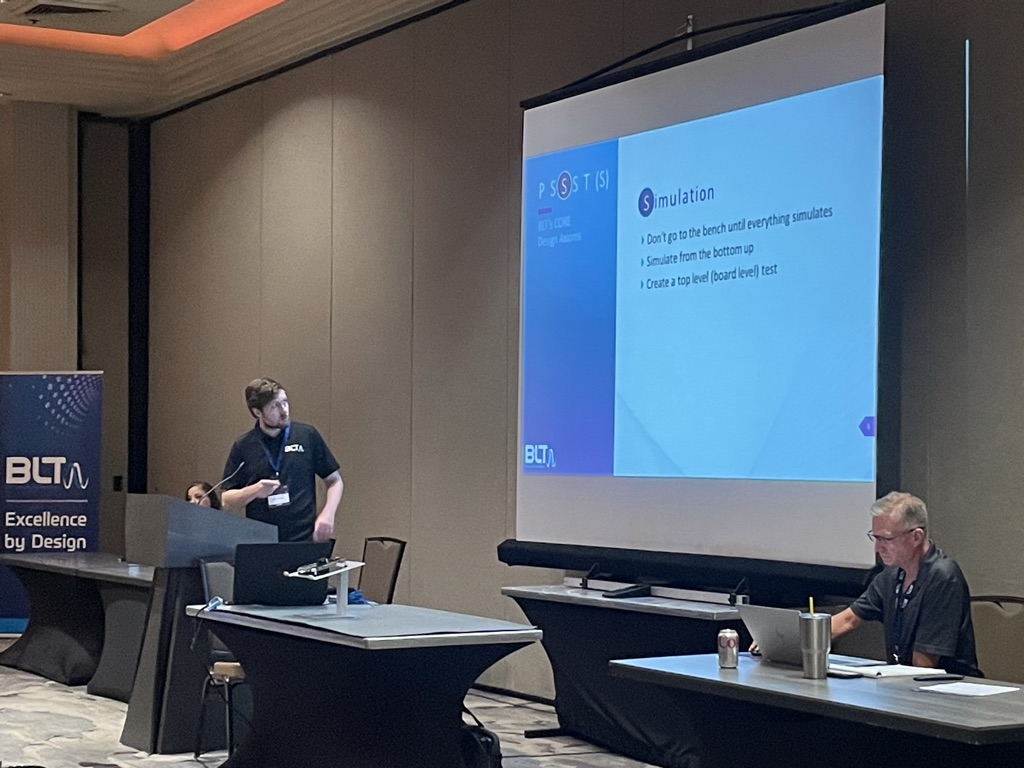 Orlando, Florida

,

is home to Central Florida's vital defense community. Situated at the DoubleTree Orlando Airport, our Orlando event concluded with an Engineering Roundtable on Security and Debugging.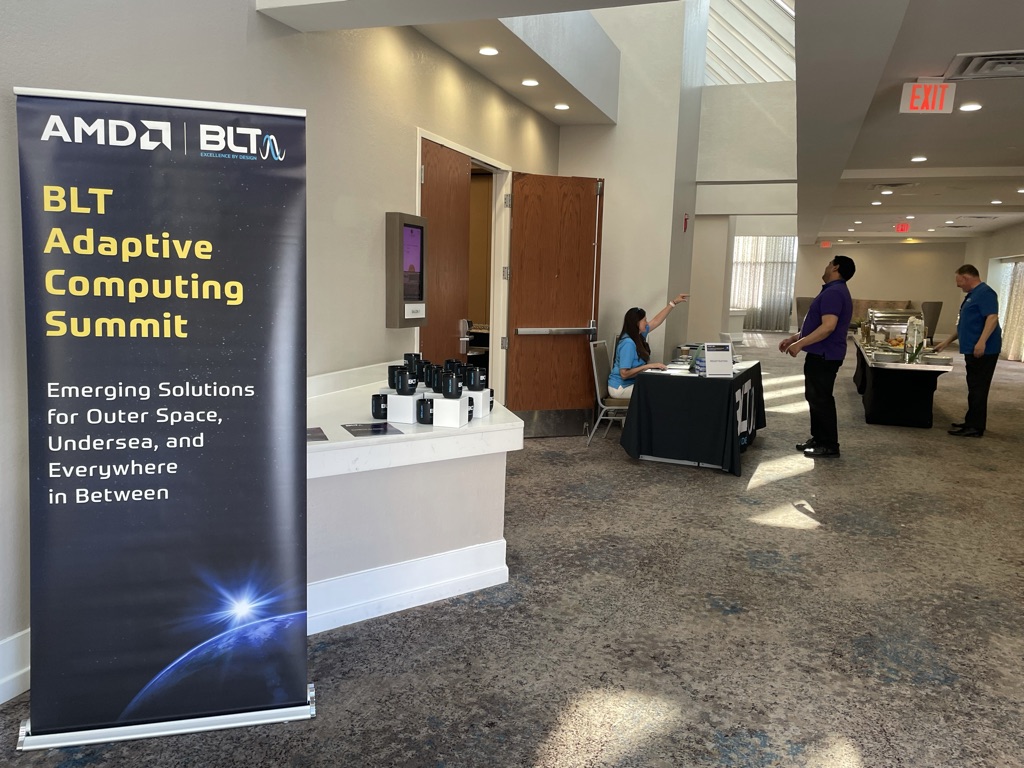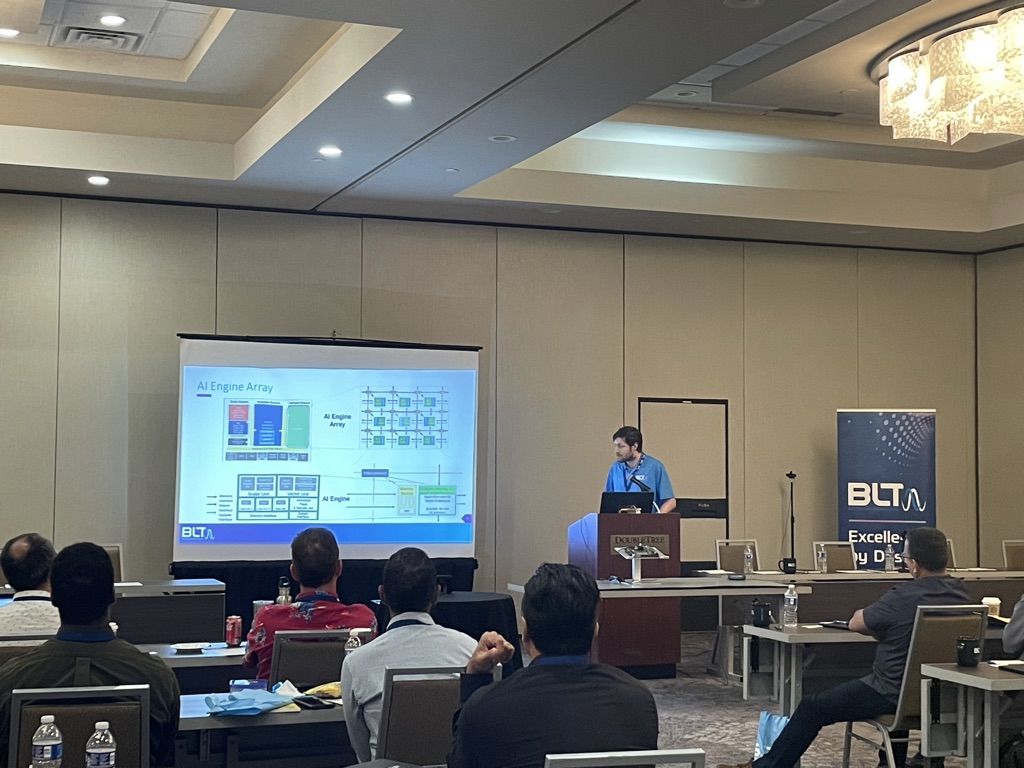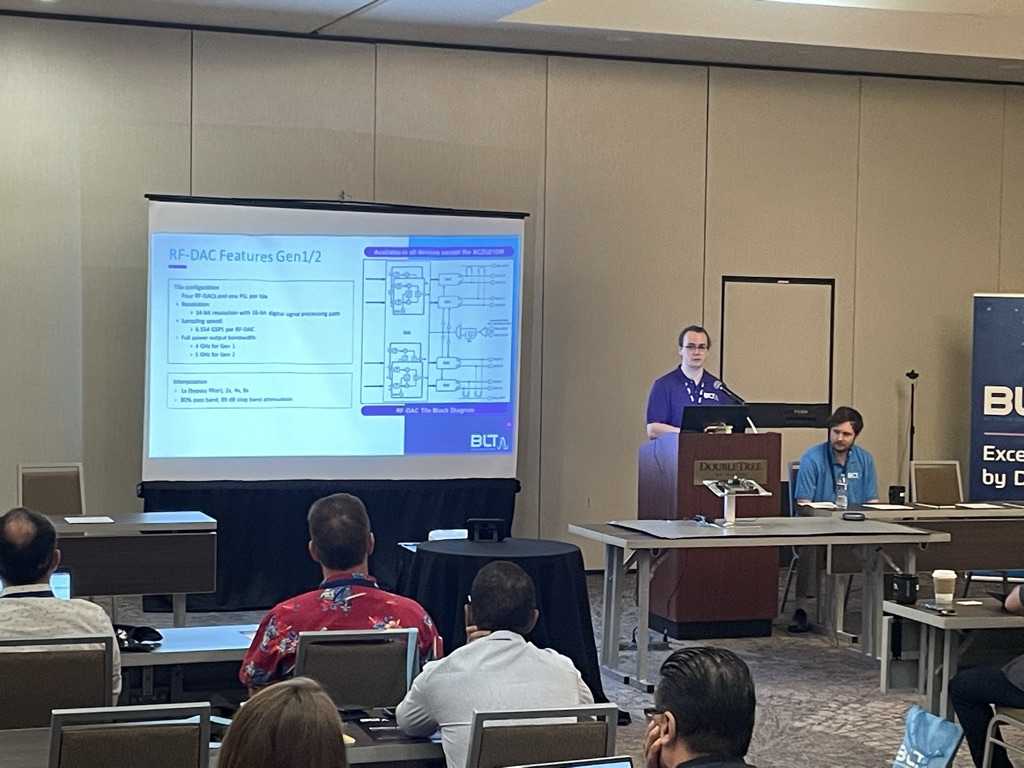 In Huntsville, Alabama

, the heart of Rocket Country, we met with more space, aerospace, and defense experts at the Westin Huntsville, next to the Research Park.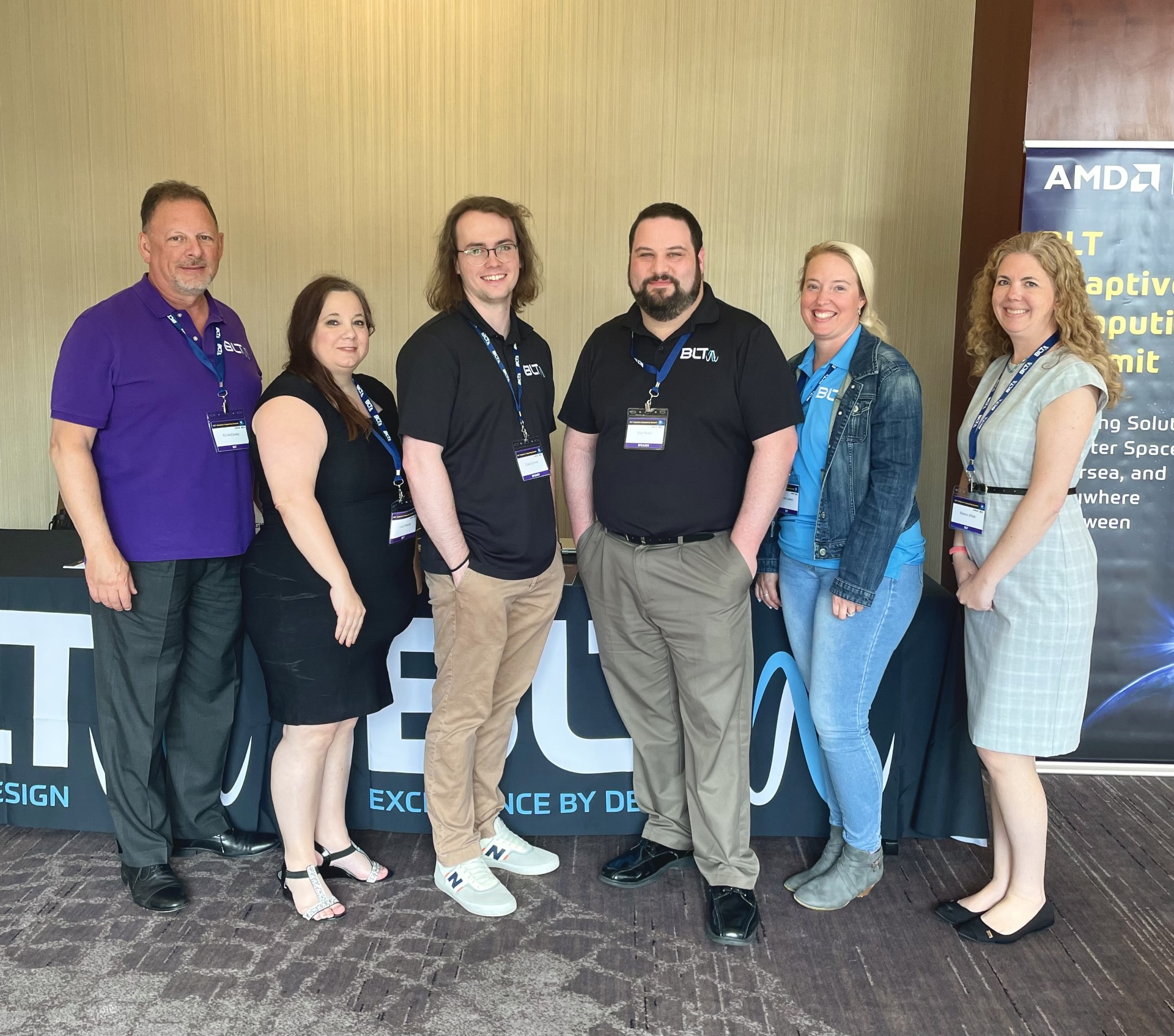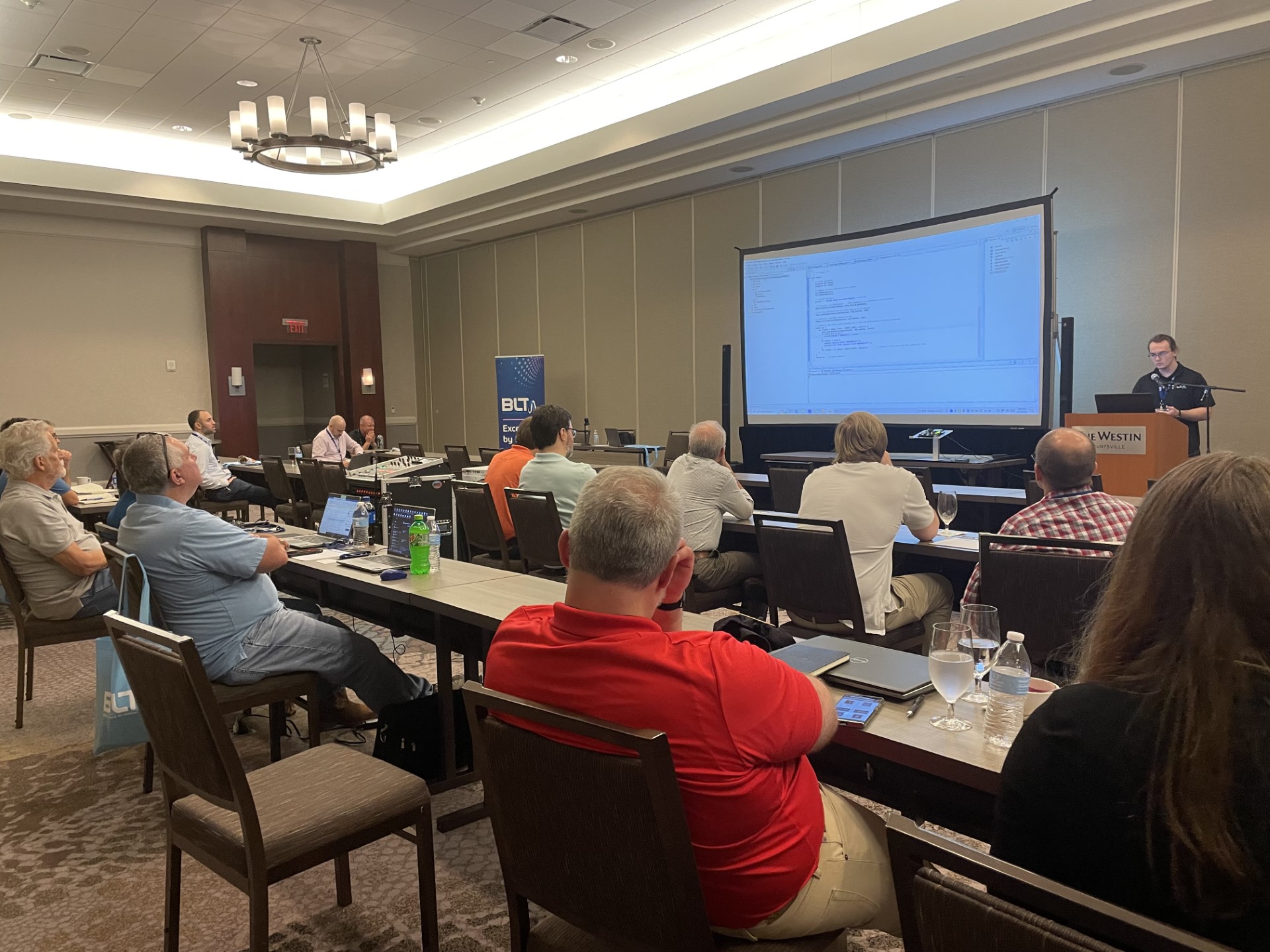 Expertise on Display
Here's a rundown of the event:
On the whole, each day covered identical topics, tailored to the audiences based on the location.
Based on attendee feedback, standout talks from the event included the RFSoC Case Study: SAR on Orbit, the session on Managing FPGA & SoC Projects: The Methodologies Behind BLT's Secrets to Success, discussing our joint AMD/BLT project in the Versal Benchmark presentation, and our demo, Cross Triggering Is Your (Powerful) Friend.
We were also delighted to share some crucial talks from AMD Xilinx, including a session on Common DSP Function Benchmarks (FIR, FFT and Matrix) – AIE vs. PL from Suhel Dhanani, Director of Software Marketing. And Jason Timpe, AMD's Radar/EW System Architect, was kind enough to join via Zoom to answer questions about developments in STAP Radar Design. 
Of course, BLT's event are known for their food as well. Each event featured a hot buffet breakfast and lunch, with plenty of snacks and coffee throughout the day. The post-event gathering with hot and cold hors d'oeuvres was also a great chance to ask questions directly to BLT engineers and AMD factory team members in a one-on-one setting.
A Big Turnout & More to Come
Overall, the 2023 BLT Adaptive Computing Summit was a huge success. Here's what some of our attendees has to say:
"I was impressed with the instructors – very knowledgeable. And it was great to have AMD Xilinx engineers from the factory together with the BLT engineers."

"The AI Engines make so much more sense to me. Now I can see how I can use them."

"This event was great. I look forward to attending next year."
With all that in mind, we have more events in the works for the Mid-Atlantic and Southeast regions and beyond. Sign up for the BLT Newsletter to hear about future events.