Working with Us
At BLT, we work with our Clients in a systematic, methodological way. We engage deeply because we're committed to successfully executing your project. And once we're underway, we keep you informed at every step.
The result: Clear expectations. Fewer mistakes. Faster delivery and a better product.
Known for "getting it right the first time" the BLT approach is unique. Our methodologies and project management often avoid the simple mistakes that can add days, weeks or months to a schedule. When all facets of design and quality are considered, BLT provides designs that are lower in risk and have lower overall development costs.
Getting Started: Our Methodology
The secret to BLT's methodology is that we're growing strong relationships—because a win for you is a win for us. See how BLT delves into your project from the outset to determine the best course of action.
Can BLT help?
BLT's core philosophy of "Acting in the best interest of the Client" is key to our ability to act as an extension of our Client's product development team including:
Engineering
Marketing
Production
To work as a team, there must be a "meeting of the minds" in the following areas:
Allocation and Delegation of Talent and Resources
Budget and Scope of the Project
Features and End-product Cost goals
Schedule and Resources
Development philosophy and methodology
In short: We get together with you and see if there's a fit.
Architecture, Specification and Planning
Much more than just planning, this step provides a key opportunity to optimize schedules, budgets, deliverables, and product cost while reducing risk:
BLT and our Client refine the specification and identify all project elements.
IP and other Project elements are explored & evaluated.
Critical design areas such as performance/density are evaluated.
Test designs may be implemented to determine best overall design architecture.
BLT's MANY questions set the foundation for the project's direction and overall quality.
Note: For complex projects and those without a firm specification, BLT may suggest this step as an independent first effort.
In short: We save you money and guide you to value through proper planning.
Design, Entry & Implementation
BLT's formal methodology includes a high level of interaction with Clients throughout a project. Clients are always:
Aware of schedules and deliverables
Informed regarding a project's status
Involved at critical points
Apprised and involved when a change of direction may be warranted
For more information about the BLT process, ask us about BLT's Proprietary "Design Checklist" or consult the abbreviated version in the "BLT Company Report."
In short: We get to work and keep you in the loop.
Verification, Integration, & Ownership Transfer
These activities are driven by the test plan jointly developed during the entire course of the project. In this final and critical phase, we solicit our Client's involvement in the following areas:
Simulation
Subsystem Testing
System Integration
Coincident with BLT's role as an extension of our Client's team, every step of the project leads to this final point: Ownership of BLT's facets of the project is conveyed to the Client.
In short: We present a design that answers as if you did it in-house.
How We Work: Project Management
At BLT, we approach project management with the same meticulous discipline we apply to our designs. That's because to us, they're one and the same. As the Navy puts it: "Plan the dive, then dive the plan."
We also have dedicated engineers manage every project. That means there's always someone shepherding your project through the process who understands timing, constraints, risks, and budget—to keep your project on track and on target.
We take project planning very seriously at BLT
Planning is driven by our proprietary checklist
The project plan is not simply a document. It drives us on a Daily Basis so that BLT and our Client always know where things stand.
Far beyond simply entering tasks in PM software, we walk through the plan as a team to validate it and seek areas of optimization and risk.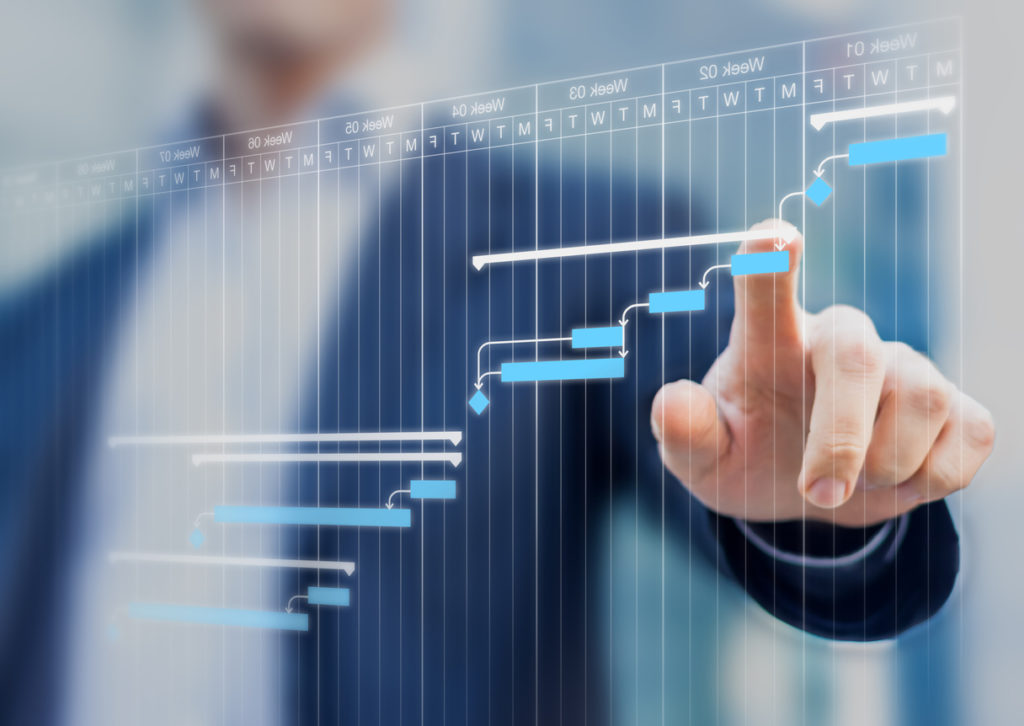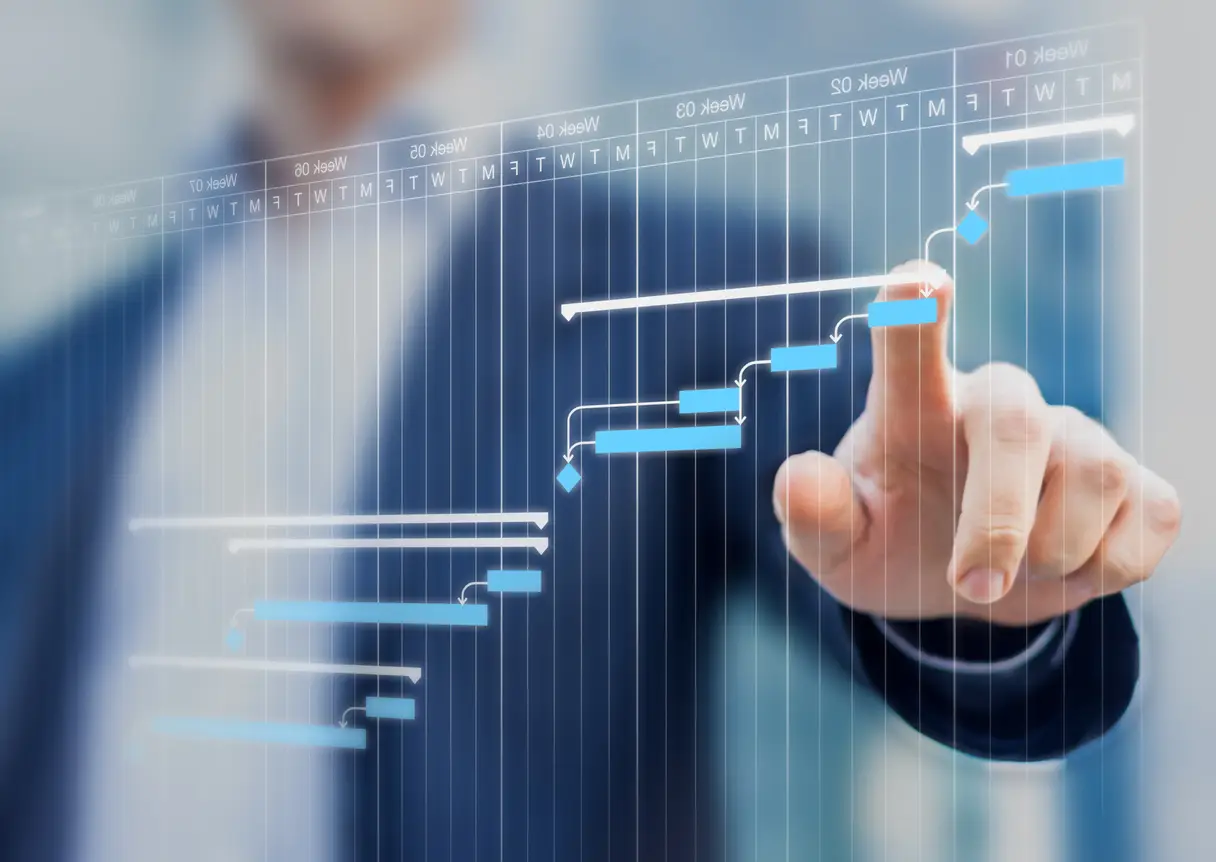 If you didn't already notice…we overcommunicate
Effective Communication is among BLT's highest goals
Communication among ourselves
Communication with our Clients
Communication with our Vendors
Establishing clear expectations between all parties is key to everyone's satisfaction.
BLT knows that open effective communication takes time and takes work. This is just one more key element our Clients "buy" as part of any project.
Our daily operations
BLT encourages free and open communication both internally and with Clients combined with active solicitation of ideas from others. Each of us is driven to exceed Client expectations.
Operations at BLT consist of:
Clear communication with Client
Maintaining an open door policy physically, intellectually, and emotionally.
Brief Daily status meetings on each and every project to ensure:

The project is on track
Constant vigilance for technical and schedule threats

Compiling and sending formal weekly status reports when due
LOTS of hard work!
We tackle risk and mitigation
The process of risk identification runs parallel with every planning and scheduling effort at BLT. We constantly ask: "What could prevent 'this' from taking place as planned?"
A healthy appreciation for Risk, Risk Management, and Risk Mitigation is key when it comes to project Management
An Experienced Manager:
Recognizes that things can and do go wrong
Recognizes that no amount of planning or preparation can prevent the possibility of things going wrong
Recognizes that an awareness of potential risks enhances one's ability to mitigate the effects of things going wrong
Responds rapidly and prudently to address deviations and gets things back on track
BLT's project planning and status meetings both continually address risk and risk mitigation. Depending on the Client needs or project demands, BLT takes an active and appropriate role in ensuring the success of the project and Client satisfaction.
Formal reporting
For each aspect of a project:
Overall Project Logistics & Schedule
Each PCB
Each Firmware Task
Each FPGA
Integration and Test
Project Documentation
The following topics are addressed:
Overall Status
Accomplishments Since Last Report
Short Term Outlook
Open Issues
Each weekly status report is also accompanied with a running summary of specification changes and additional tasks.
The engineering checklist
Our proprietary checklist helps us to streamline the specification, design, implementation, and debugging processes. With it, BLT avoids common mistakes that can add days, weeks or months to a schedule.
In addition to simply catching omissions, BLT's checklist is often able to identify and avoid critical path issues long before they are able to affect project schedules and budgets. Our checklist addresses all aspects of System, PCB, FPGA, Firmware, Integration and Test, and Documentation issues.
Client Confidentiality is a major focus of BLT
Client confidentiality is rigorously protected at BLT. "Keeping our Client's Secrets" is a long-standing facet of our business.
BLT will not discuss anything to do with our Client or any projects for a Client with anyone, even within the Client's own organization, without the direct approval of the Client's management.
BLT will not use Clients for references without prior permission from the Client's management.
At the end of a project, all design files are returned to the Client or Secured and Encrypted at BLT's facilities for archival purposes.
Design security
Design Files are protected from loss and unauthorized access via a multi-tiered security process. All aspects of Security are a major focus of Bottom Line.
Protection From Loss
Daily Rolling Backup of all Design Source Files onto Engineer's local drive
Daily Backup of all Design Source Files onto external media
Weekly Rotation of Backup Media to secure offsite location
Protection from Unauthorized Access
Firm security access strictly enforced
Physical security in place appropriate to needs
Only encrypted files access is available from outside each design center