Design Services
BLT Engineering Design Services: Excellence by Design
From the very beginning, BLT has set the standard for FPGA / SoC design engineering and related technologies.
We offer FPGA design engineering services for commercial, military, and IC markets, designing custom chips, embedded software, FPGAs and SoCs, MPSoCs, RFSoCs, circuit boards, custom electronic solutions, and complete systems.
Our comprehensive range of design capabilities runs the gamut from FPGA / SoC hardware design and PCB design through full system specification, architecture and planning—including VHDL and High-Level hardware design, embedded processor design and high-speed PCB design. And our Design Advisory and Problem Resolution Services can help you maximize or improve the technology you already have. Plus, BLT is capable of providing services to the full range of DoD Programs.
Learn more about our capabilities in the industries we serve.
WHAT WE DO
FPGA / SoC Design Services
BLT has been developing FPGAs since the technology's inception. And our engineers are experts on FPGAs/SoCs from AMD Xilinx, MicroChip, Altera/Intel, Lattice, and all other major FPGAs / SoCs on the market.
Our design and development process is centered on our time-proven methodologies and proprietary checklist. Developed over 30 years of experience, these continually developing processes and tools allow BLT to identify and avoid critical path issues before they affect project schedules and budgets. BLT also addresses PCB and System development issues.
The BLT development process includes:
Assimilation – a thorough understanding of our Client's design and priorities, typically taking a total of 1–3 days to absorb the needed information
Architectural review, suggestions, and optimization accompanied by a detailed project proposal
Device selection and optimization
Synchronous implementation and/or re-implementation
Critical Timing analysis paired with Functional Simulation
Implementation using first and third-party tools
Final and actual design performance verification
BLT often results in a cost savings, because we are frequently able to fit designs in parts that are smaller and slower than the average designer could achieve—which means the benefits of using BLT continue throughout the life of your product.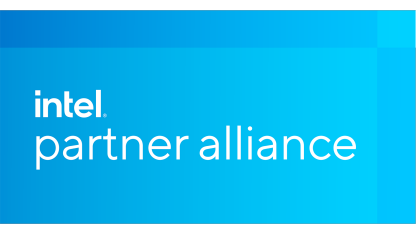 Our Expertise:
Specification Development

System-level Design

FPGA Design

SoC Design

PCB/CCA Design

Embedded SW Design

Prototype Creation

Production Fulfillment

FPGA/SoC Problem Resolution

Obsolescence Mitigation

Mechanical Design
Relationships matter.
We believe in the win-win model — for our Clients and BLT. We only engage in design services when it's a good fit for both of us.
As trusted partners and fellow engineers, your success is our success.
What We Do (CONT.)
Board Level-Design Services
Along with FPGA designs, BLT typically provides complete board design, fabrication, and turnkey delivery for our Clients. Projects range from standards-based designs through completely custom solutions.
System Design Services
Using our Architecture, Specification, and Planning (ASP) process, BLT provides complete turnkey system designs. BLT solutions integrate FPGAs, embedded and stand-alone processors, firmware, and software, as well as mechanical and thermal design.
SWaP Design Services
In a wireless world, where products are expected to do more, faster, and with less power, design for SWaP (Size, Weight and Power) is at the core of many of our designs.
Re-Engineering Services
Whether you're unraveling your company's own legacy designs or dissecting those of your competitors or contractors, BLT has the means to help. Often it is far less expensive to re-engineer rather than reverse engineer—but if the latter is called for, BLT has the means to perform.
The Bottom Line
At BLT, we're not just design engineers—we're also experts at Client service, performing as an extension of your organization thanks to our rigorous planning process. We strive to offer the least expensive, lowest risk, and fastest design capabilities available—to help you meet your goals on time and on budget.