There are a lot of exciting things happening at BLT right now, but the highlight of the summer was our 2021 Company Retreat in Cozumel, Mexico.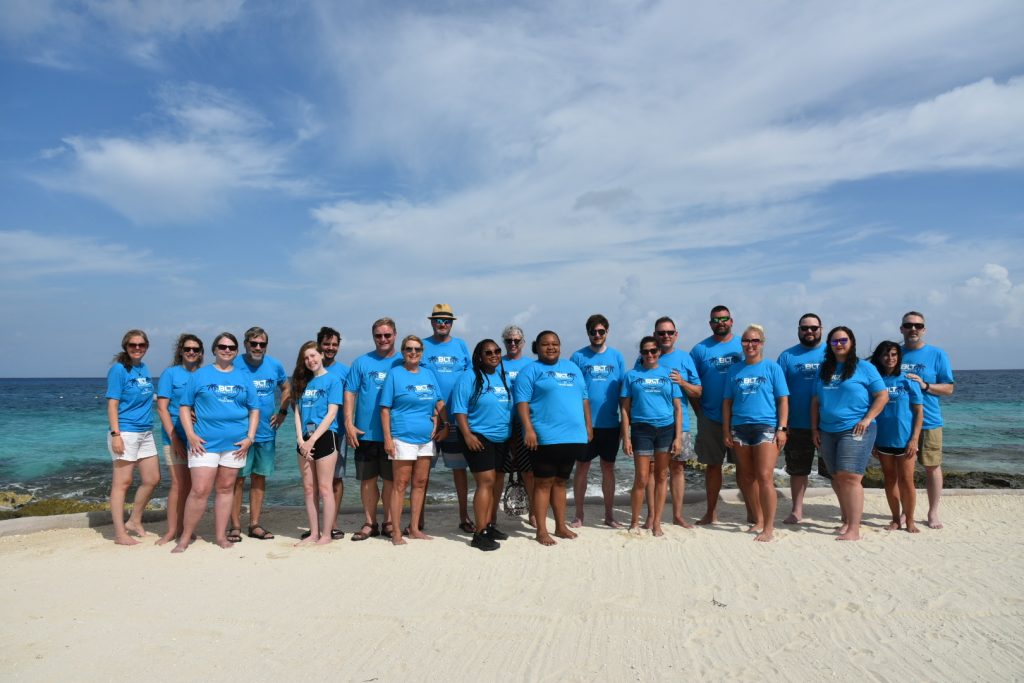 Typically, BLT holds a retreat every other year, but the 2020 trip was postponed due to the pandemic. As you can imagine, that made the entire team more excited than ever to go this year—even if it did mean gathering at the crack of dawn to fly out together!
The early departure was worth it, though—we arrived in Mexico and got settled in our resort just in time to celebrate our first Cozumel sunset that very same day.
Speaking of the pandemic, we took precautions to make sure the entire trip was as safe as possible. We're proud to say our cautious approach paid off—not a single person got sick.
Down to Business
So why go on retreat? First of all: teambuilding. Cozumel is always a great opportunity to build connections with coworkers outside the confines of our offices. And with so many new faces around BLT, we felt it was even more valuable to connect. BLT has hired a lot of new talent this year, and Cozumel gave us the chance to slow down and get to know them better.
Most importantly, it's productive. We met daily to work on business development plans and map out the future of BLT. Every day we focused on a different department, looking at each element of our business in turn. We met outside to take advantage of the beautiful weather, which made these brainstorming sessions feel freewheeling, ambitious, and positive, and we accomplished a ton.
Island Life
When we weren't working, we got to enjoy everything Cozumel has to offer. There was swimming in the resort's two pools or down at the beach, where the tropical fish made for stunning snorkeling. (Sitting where the Gulf of Mexico meets the Caribbean, Cozumel has gorgeous reefs and crystal-blue water.)
Employees also went on excursions that included horseback and ATV rides, boat tours, and jeep tours across the island and into the jungle…or they joined the island's many iguanas in sunning themselves on the deck.
We also ate nearly all meals together, usually downtown, trying different restaurants every day to experience as much of the island's hospitality as possible. (And yes, we found out you could get beverages served to you in a coconut, if you asked.)
Best of all, the weather cooperated the entire time, which meant days of sun and not a single storm.
Big Plans Ahead
We've come back from our retreat ready to go. BLT has a bunch of new initiatives planned, the result of many hours spent working through as a team what practices we think will work best internally, for our design services clients, and for our training clients.
All in all, it was a trip to remember and another great part of the BLT experience!