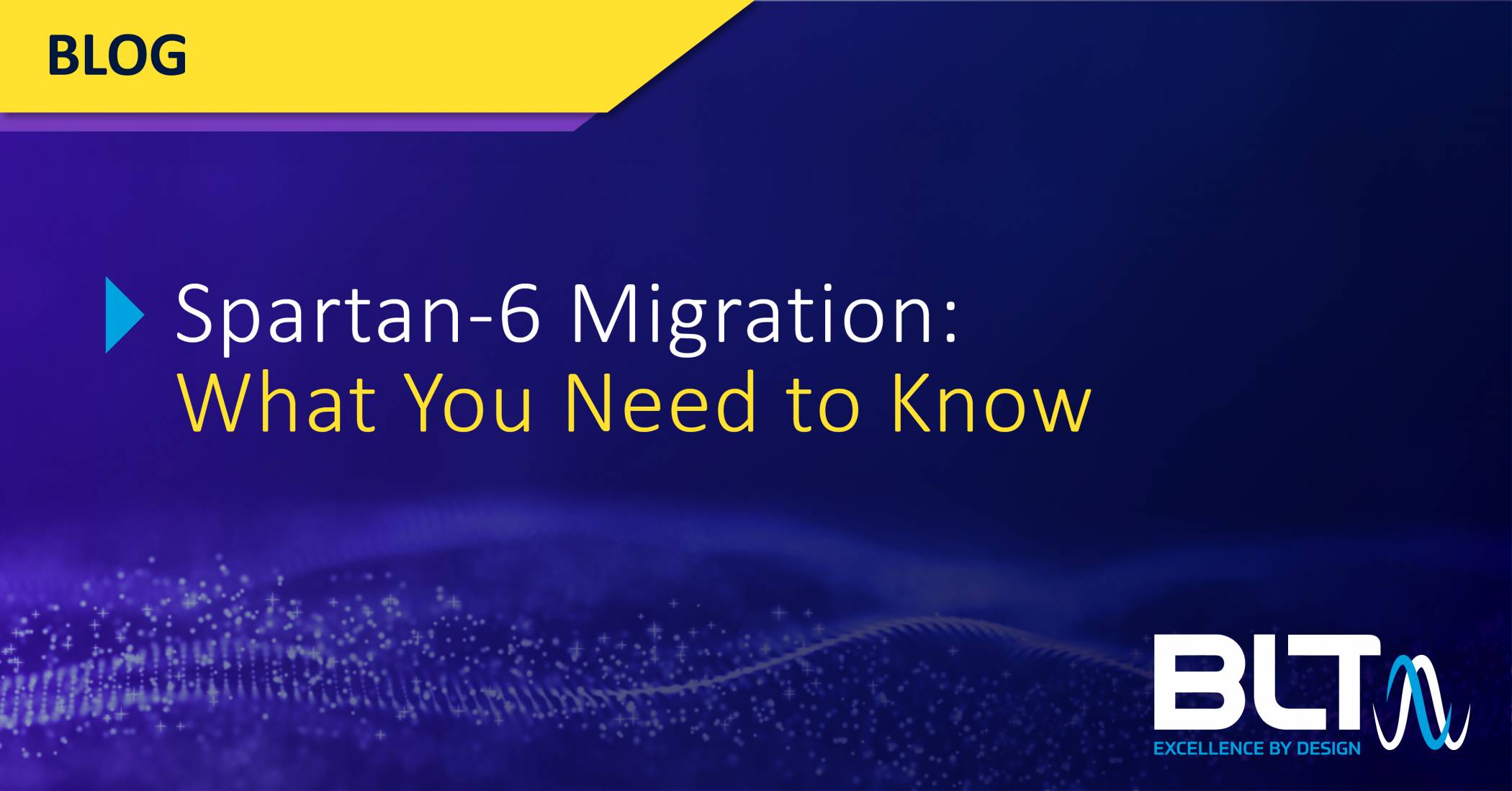 Does Your Spartan-6 Based Design Need to Stay in Production?
The Xilinx® Spartan-6® FPGA chip is a workhorse. But—as you've no doubt heard—the Spartan-6 is experiencing significant supply chain issues. Supplies are extremely limited and lead times far exceed those of newer Xilinx products. So now's the time to consider whether your designs depend on Xilinx Spartan-6 FPGA availability, and if they do, how to begin your Spartan-6 migration to newer technology.
Common Questions about the Xilinx Spartan-6:
If you're not completely familiar with the Spartan-6 series of devices, here are some FAQs:
Is Spartan 6 a FPGA?
The Spartan-6 is a family of FPGA devices. They are produced by Xilinx, now AMD / Xilinx (AMD acquired Xilinx in February of 2022). For more information about the series of devices, visit the AMD / Xilinx website.
Does Xilinx Vivado® support Spartan 6?
The Spartan-6 is, According to Xilinx, "enabled by ISE® Design Suite—an FPGA design solution for Linux and Windows." Vivado doesn't support the Spartan-6, but does support the Spartan-7®.
Is Spartan 6 obsolete?
No, however, the supply chain is constrained and getting parts has become difficult.
If You Need to Keep Production Rolling, Consider Migration
Here are some benefits to migrating your Spartan-6 design:
Consolidate designs
Add new capabilities and functionality
Reduce the number of BOM components
Potentially reduce power supply needs
Save weight, size and money
Extend your product life
Does BLT Offer Spartan-6 Migration?
BLT has a wealth of experience in migrating from older technologies to newer FPGAs, that we can draw from to smooth out your Spartan-6 migration path.
We'll migrate your design into a device that best meets your needs, from size to capability. Potential solutions include the Spartan-7, Artix-7 or other recommended SoCs or available FPGAs based on our assessment. Get Started.
Or Transition with Xilinx Training
Need to transition from ISE® to Vivado®? Get up to speed quickly with our 3-day Spartan-6 / ISE User Migration Training. You'll learn designing an FPGA in Vivado, including creating a Xilinx® Vivado Design Suite project with source files, simulating the design, performing pin assignments, applying basic timing constraints, synthesizing, implementing and debugging the design. You will also build an effective FPGA design using synchronous design techniques, using the Vivado IP integrator to create a sub-system and using proper HDL coding techniques to improve design performance.
Find out more and preview the course outline here.
Other Resources for Spartan-6 Migration:
Review the Spartan-6 datasheet.
Get more information on the differences between the Spartan-6 and 7 Series capabilities.
UPDATE:
In June of 2023, AMD announced that the Spartan 6 lifecycle has been extended until at least 2030. Read more.