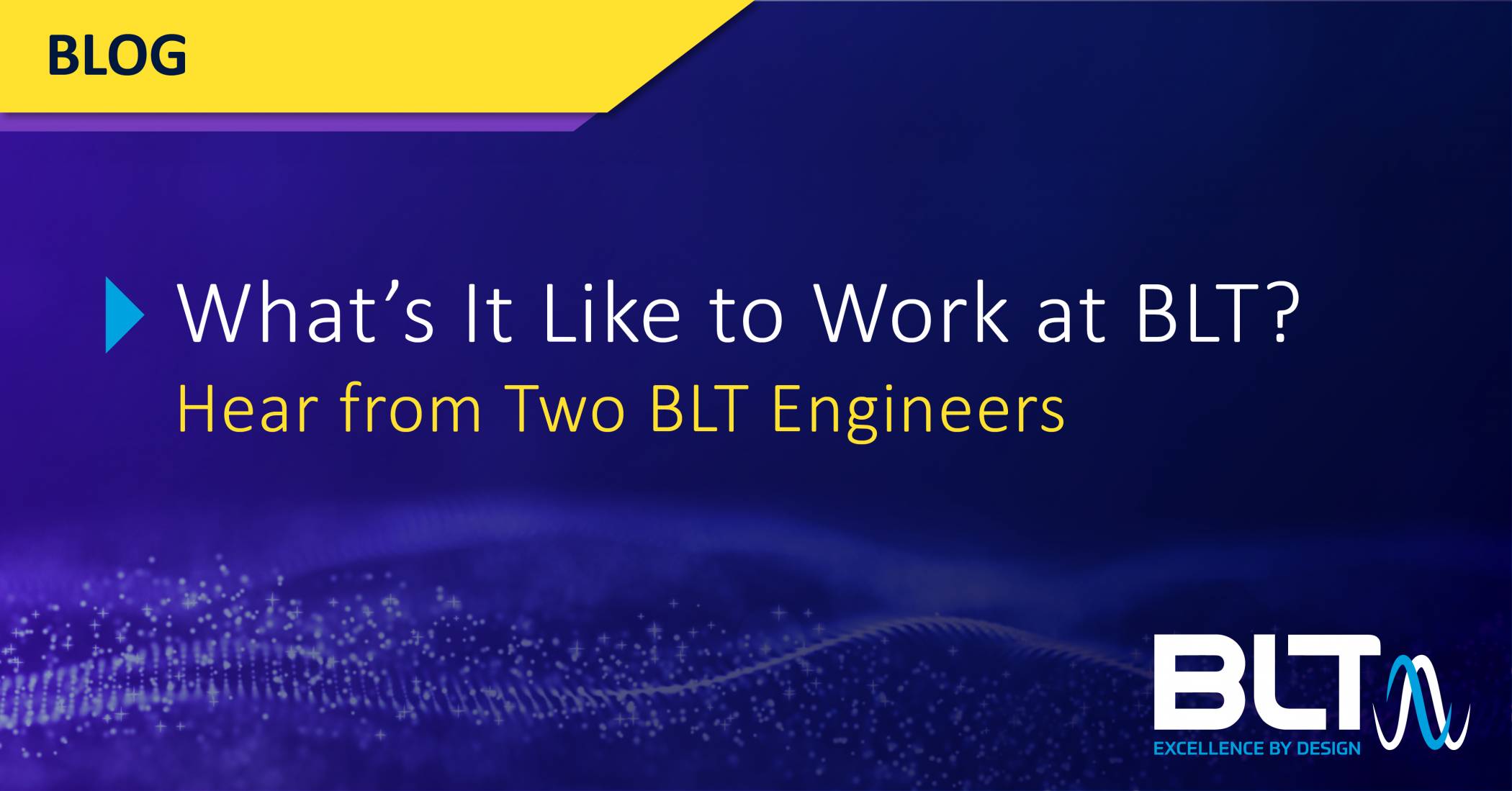 BLT is always on the lookout to recruit stellar FPGA engineers and design engineers. Naturally, many of these candidates want to know about the culture and day-to-day experience at BLT. So we sat down with two project engineers to share their impressions of what working at BLT is like.
The Challenge
Obviously, a big part of what draws engineers here is the chance to design FPGAs. At BLT, engineers get to work with the very latest tools on projects that push FPGA technology to the limits. "As a design engineer, you want to be creating, you want to be inventing something," says Tom. "That's what motivates me…to be able to say 'Yes, I did that.' Especially if it's challenging, something that hasn't been done before."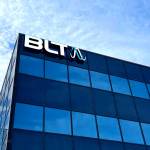 But what really sets BLT apart is the wide variety of projects—and the pace. Designers here get to work on lots of projects over the span of months, instead of the yearlong cycles many government and large corporate projects take. That keeps the work fresh and engaging—there's always a fresh challenge around the corner.
BLT, being a midsized firm, also opens up new opportunities for many FPGA engineers. "In a bigger company it's easy to get lost in the crowd," says Chris. "That's not the case with BLT. You really take ownership of your projects."
Tom agrees. "There's a lot of opportunities for growth and putting good skills to work. I've been given a good bit of responsibility even though I've only been here a short time. You learn to step into opportunities as they arrive."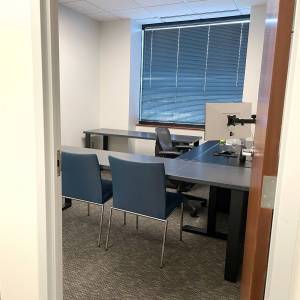 Private Offices, Shared Communication
BLT was founded by engineers, for engineers. So our office was created with their work preferences in mind. In fact, our president was one of the first Field Application Engineers (FAE) at Xilinx, the inventor of the FPGA.
That's why the first thing you'll likely notice about BLT is that everyone has their own office—not cubicles or open workspaces. "Engineers hate cubes," Tom says. Private offices give everyone their own space where they can focus without disruptions.
Offsetting this privacy is a real dedication to open communication and camaraderie. Pretty much everyone has an open-door policy most of the time, including the company president. This makes it easy to walk down the hall to get someone's opinion or bounce around ideas.
All-company meetings are a weekly occasion, as well, which helps give everyone a sense of what their peers are working on. "It's easy to see what other people are doing and accomplishing, and recognize those teammates for their hard work," Chris says.
BLT even provides employees with communication training to help them work better as a team, work better with our Clients, and to move forward together. It's an investment in culture, both engineers say, that you simply don't see at other firms—a commitment to fostering personal growth and camaraderie, as well as results.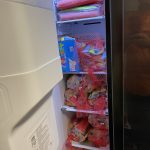 Work-Life Balance
BLT's commitment to building a comfortable atmosphere shows itself in other ways, big and small. The fridge is stocked with the caffeinated beverages of your choice. (Diet Pepsi is a big favorite.) There are always ice pops in the freezer for anyone who wants a cool treat.
BLT also recognizes that family comes first. So, while BLT has an on-premises work culture—it's simply necessary for a lot of the work and collaboration we do—everyone knows that if your child is sick or the roads are icy, it's okay to stay home and work remotely. "There's a lot of trust," Chris says.
Getting Out & Kicking Back
Remember those ice pops we mentioned? A great place to eat them is on BLT's many outdoor decks. In fact, meetings are often held outside when the weather is nice enough.
BLT is spoiled for green spaces and amenities, too. The office looks out onto Lake Elkhorn Park, and there are walking trails behind the building as well. Beyond that are the many village centers, parks, and community centers of the planned community of Columbia, MD. Tom says, "Anything you could want in terms of entertainment, food, shopping or openness is here."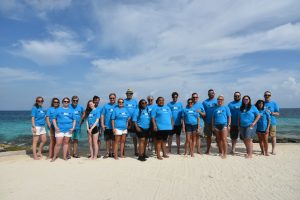 Nearby breweries make going out for happy hour easy, especially after a big project wraps up, Chris says. "It's gratifying to get together and celebrate that accomplishment. And that also helps build the camaraderie and team unity."
Other recent activities have included the annual holiday party at Turf Valley, helping with CARA Fest – an amateur radio and STEM convention, engineering happy hours, and various other planned activities.
And of course, there's the BLT picnic. BLT takes its employees in the summer to someplace around water for brainstorming, planning, teambuilding, and relaxing. (Sounds great right? Find out all about our last trip right here!)
Work with a Mission
Both Chris and Tom whole-heartedly recommend that interested FPGA design engineers check out BLT. Says Chris, "I've never worked for a place that was more clear about its mission to serve the country, make money, and have fun. Come here if you want to be working on stuff that's high tech, cutting edge, new, and exciting."
Tom echoes that. "State-of-the-art, cutting-edge technologies, opportunities for growth and advancement…you can have as much responsibility as you can desire. There's lot of opportunities for growth and learning."
Best of all, Chris says, "I'm learning new stuff all the time." For the engineers at BLT, that's a good day's work.
Interested in Working at BLT?