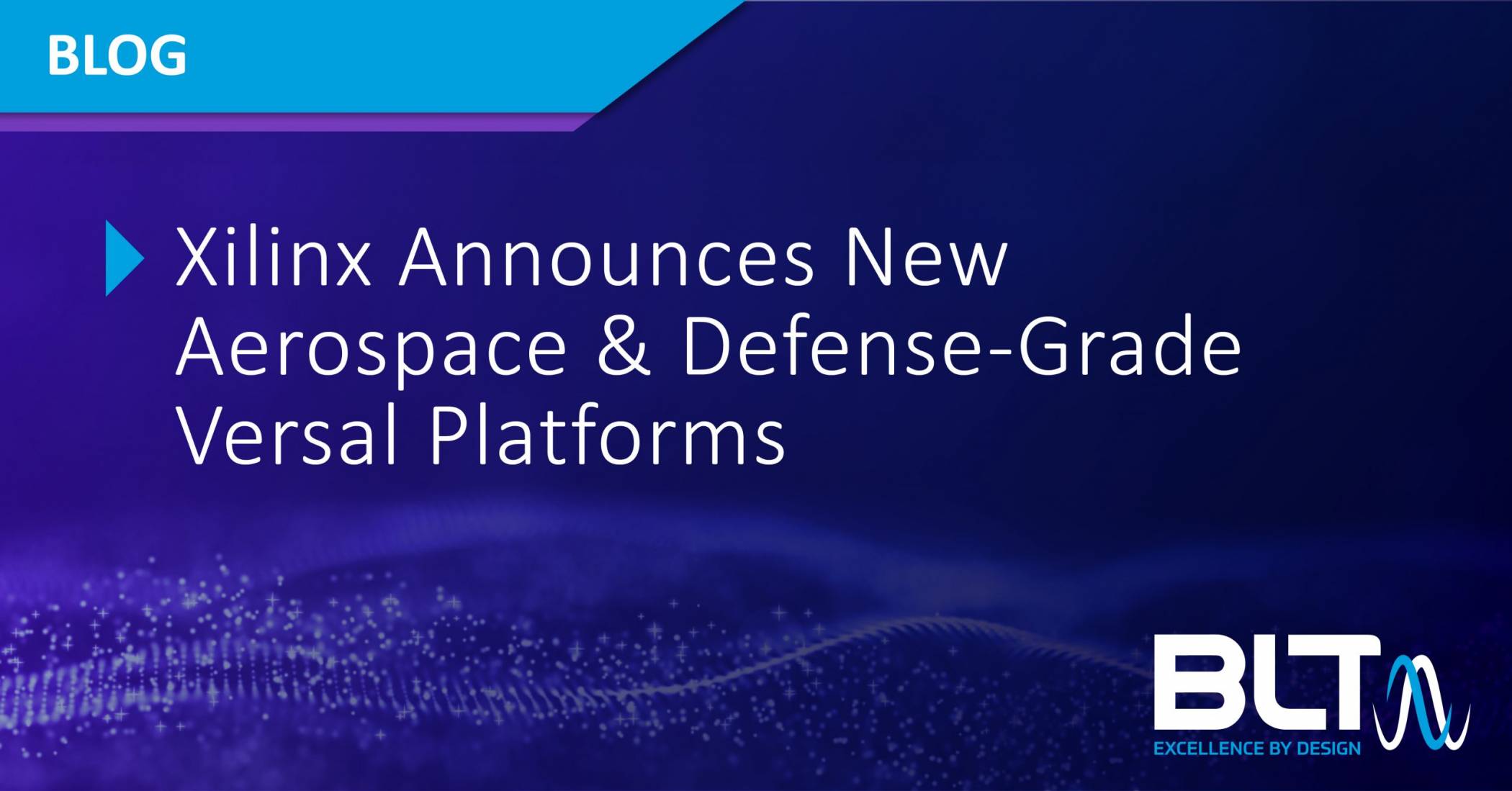 Xilinx's virtual conference Xilinx Adapt 2021 is going on now through September 16, but we know some major highlights already. The company has announced two new versions of its Versal ACAP (Adaptive Compute Acceleration Platform) products specialized for the aerospace and defense industries: the space-grade XQR Versal portfolio and the defense-grade XQ ruggedized Versal portfolio.
 Here's what we know so far about the new releases:
 About the Space-Grade Versal ACAP
According to Xilinx, "The XQR Versal space-grade portfolio includes the new Versal AI Core and Versal AI Edge series devices, offering ruggedized, organic ball grid array packaging with extended qualification and burn-in supporting Mil-Std-883 Class B-grade flow and full radiation tolerance."
Designed for satellite and space 2.0 applications, these XQR devices are targeted for on-board data processing and machine learning (ML) inference. The radiation-tolerant XQR Versal ACAP also supports full reconfiguration while in orbit, making it a highly capable and adaptable device for aerospace deployment.
Look for it to become available in late Q2 2022.
About the Defense-Grade Versal ACAP
For more down-to-earth applications, Xilinx's new XQ ruggedized devices are heterogeneous multicore compute platforms equipped with adaptable industry-leading AI/ML capabilities. According to Xilinx, they're meant to withstand "the evolving algorithms and demands of harsh environmental requirements for aerospace and defense applications."
The company sees this ACAP as one more step in its 30 years of heritage and continuous development, and the latest portfolio includes the XQ AI Core, XQ AI Edge, XQ Prime and XQ Premium families. The devices in the portfolio feature ruggedized packaging qualified to Mil-Std-883 Group D standards, tin-lead (Sn/Pb) content with full mitigation of tin-whiskering, and optional M-temp (-55°C to +125°C) support.
Design engineers won't have to wait as long for this portfolio as they will for the aerospace option: It's targeted for availability in the first quarter of 2022.
To learn more about Xilinx's new aerospace and defense-grade Versal ACAP launches, plus more news and product announcements, visit this spotlight on Xilinx Adapt 2021. For training on Versal ACAPs, check out our current courses.