With AMD's acquisition of Xilinx earlier this year, many of our Clients and prospective students have wondered what this means for BLT's Xilinx training services. While the "State of Training" would typically come in February, we're presenting it now to update everyone on what's changed, what hasn't and where things are going.
Xilinx training is still happening, and BLT is here to support your training goals. Here's a rundown on where things stand right now and what's coming down the pike.
First and foremost…
BLT TRAINING NOW
We are still teaching AMD – Xilinx training online, nationwide and globally
Our on-demand offerings are popular, too
Private in-person training has resumed
Public in-person classes have resumed
This includes our popular Versal classes, which have seen a lot of interest. (To learn more about the Versal ACAP, check out the article "What Is the Versal ACAP?" on our blog.)
WHAT'S CHANGED SINCE THE ACQUISITION?
Not much, actually, other than BLT's continued strive to make our world-class training even better. BLT continues to offer the best value training online – our online classes are still $299/day, offered nationally in the US. BLT continues to offer office hours prior to class to help with tools setup. BLT has added several new instructors, all of whom, in addition to having years of FPGA and SoC design experience, have been through our rigorous 6-month process to train our trainers. We're also now offering no-cost workshops, as well as webinars. Lots of new initiatives are in the works – stay tuned for future updates.
We do have one major change since the acquisition. BLT is now the exclusive in-person Authorized Training Provider for the Southeast (AL, FL, GA, MS, NC, SC, TN) in addition to our existing Mid-Atlantic (NY, PA, NJ, DE, MD, DC, VA, WV, KY) territory. Read more about that here.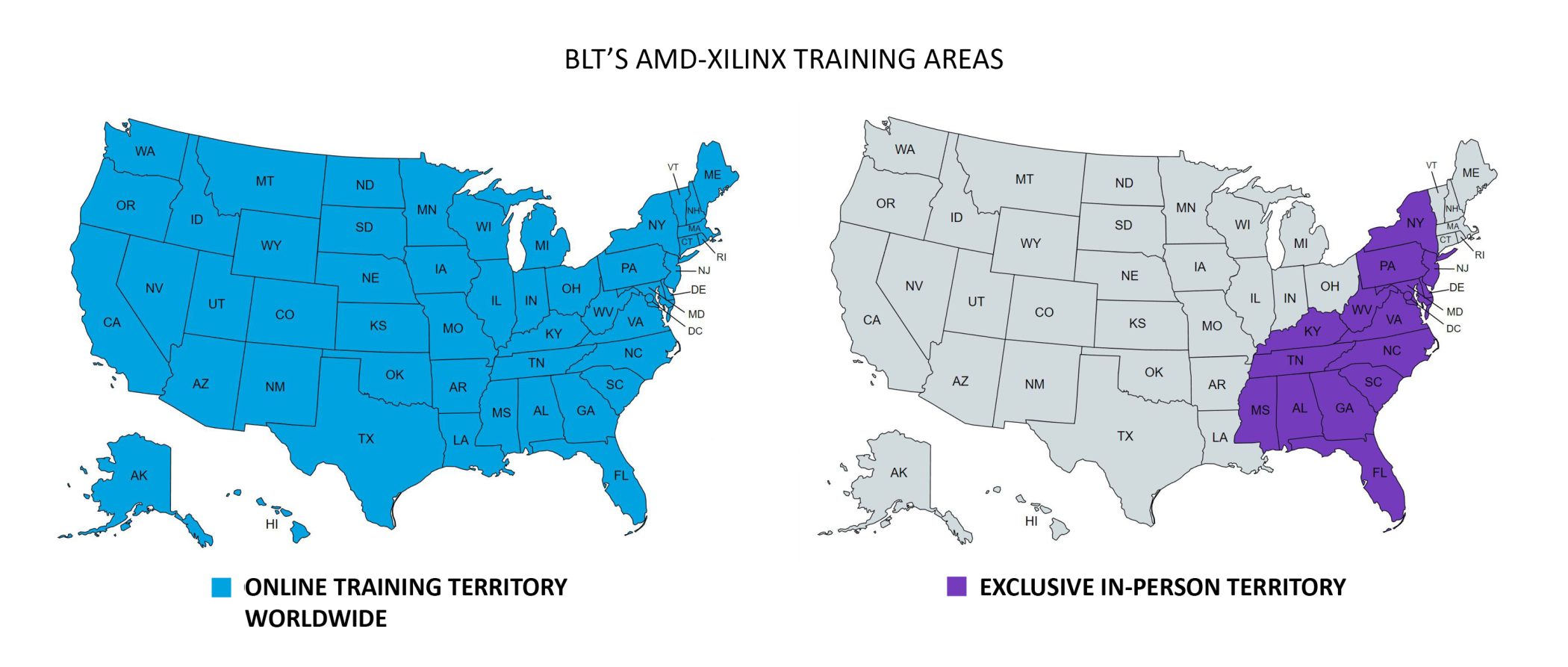 AWARDS
As an Authorized Training Provider (ATP) for Xilinx FPGA, SoC and related technologies, BLT invests a lot of effort into making our FPGA training services the best they can be, so it's always great to see our efforts recognized.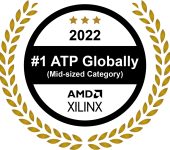 That's why we're thrilled that Xilinx named us the winner of its Yearly Outstanding ATP Award in the mid-sized ATP category for 2022. This is a global award recognizing BLT's continuing excellence as a worldwide Best in Class Authorized Training Provider.
WHAT'S AHEAD
We have a number of new instructors who are eager and ready to start training. As with all BLT instructors, these are design engineers who are experts in the FPGA field—so you can be sure you're getting training for engineers, by engineers who are on the forefront of the industry and who have faced the same kind of design challenges you're working to solve.
Plus, we have some big plans that we're not ready to disclose yet, so stay tuned!