Hamming It Up at CARA Fest
The Columbia Amateur Radio Association (CARA) held its annual convention, CARA Fest, earlier this October, and BLT was there in force, sponsoring a pavilion for local STEM organizations to show off and celebrate their passion for technology.
Running for over 20 years, CARA Fest is a yearly gathering in or near Columbia, MD, where amateur (ham) radio enthusiasts get together to test ham radios, swap gear, and deepen their knowledge of the hobby. BLT is home to a number of licensed ham radio fans—including our President, Ed McCauley—so we were eager to show our support, sponsoring a full pavilion and manning demo tables. Many BLT employees and engineers also volunteered their time to help with the overall event.

BLT's Technology Pavilion
The pride of our display tables was a Pong game that one of our engineers assembled from spare parts and coded just for CARA Fest 2021. We also showed off Xilinx design tools on laptops, we had multiple different FPGA boards and other circuit boards on display, and we demoed soldering boards together for kids. It being a ham radio event, of course we also exhibited a number of antennas and small radios, communicating locally to other hams.

Encouraging the Next Generation in STEM
Even with all that going on, we had plenty of room under our tent to share, so BLT invited several local STEM groups to come and participate, providing each with their own table: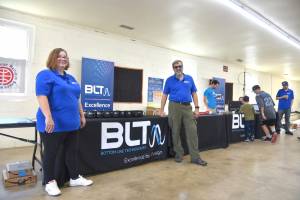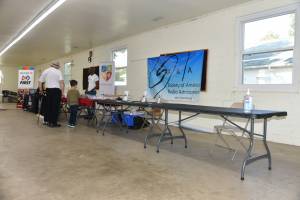 All in all, the event was very successful. Roughly 400 people attended—a strong turnout despite COVID.
This was BLT's first year attending CARA Fest, and we are already looking forward to 2022, planning more activities, participants, and demonstrations. Most importantly, we are thrilled we were able to support STEM in our community and give so many local STEM organizations an opportunity to shine.